I was driving to work the other day, and spotted this garbage truck with the best company slogan I've ever seen..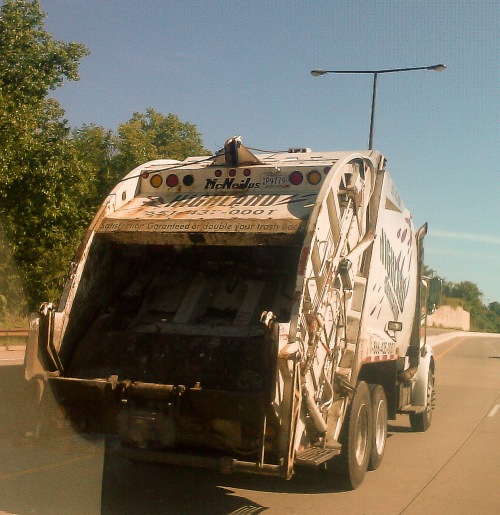 The slogan on the garbage truck is "Satisfaction Guaranteed or Double Your Trash Back".
[ad name="Google Adsense 728×90″]
I love it. From a quick Google search, it appears that this is quite a popular slogan for a variety of trash companies.. this particular one was Highland Sanitation.