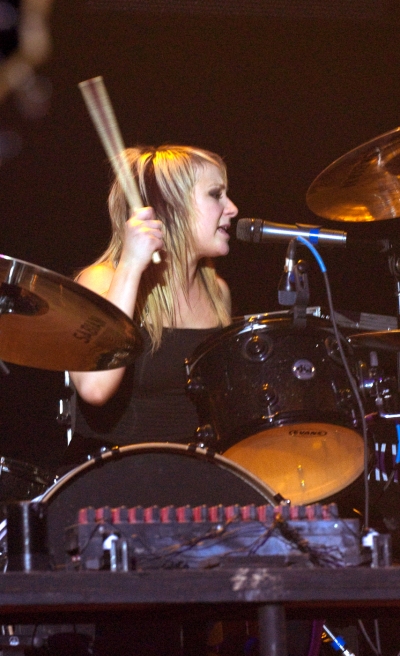 Jen Ledger of the band Skillet; shot at the Minneapolis Convention Center on November 14, 2009 during the 'Awake and Alive' concert tour.
Jen is Skillet's drummer, and also performs vocals on many of their new tracks (Hero, Awake and Alive, etc.) It's quite impressive to see a drummer singing while they play – I can't imagine that's easy! She also does a vocal solo in 'Yours to Hold' in the Awake and Alive tour, like she did on the Comatose tour.
It was difficult to get pictures of Jen, as the drumset is near the back of the stage, and generally covered with fog and smoke. Managed to get a few usable shots though!