Thought I'd post some more pictures on my last full day here in Vancouver.. this is following up on this post. :)
Yesterday afternoon, after the talks, I decided to wander the waterfront a bit.. here's a few pictures from down there: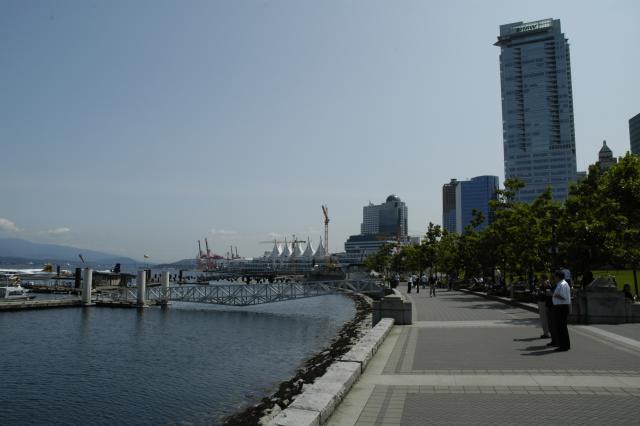 Just a shot of the waterfront.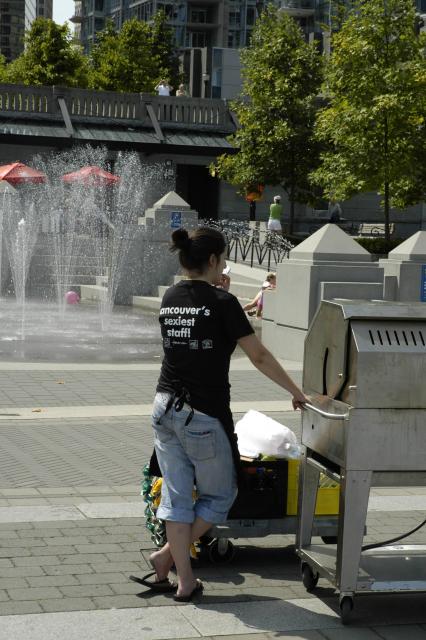 Concession staff wearing a shirt saying "Vancouver's Sexiest Staff" — does it really matter? Really, I just want food!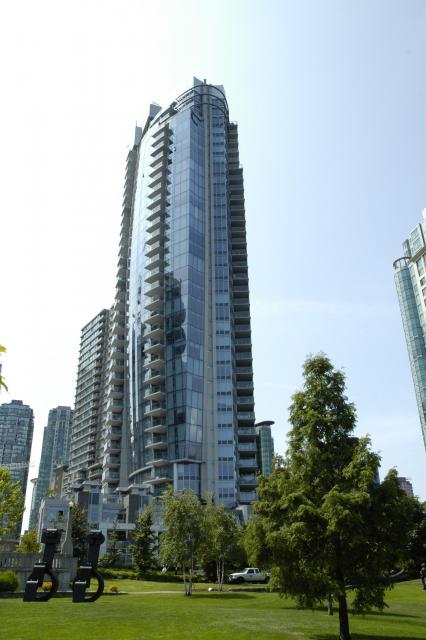 Even the new buildings here are cool.
Then, after the lights went out, I decided to wander and take some shots.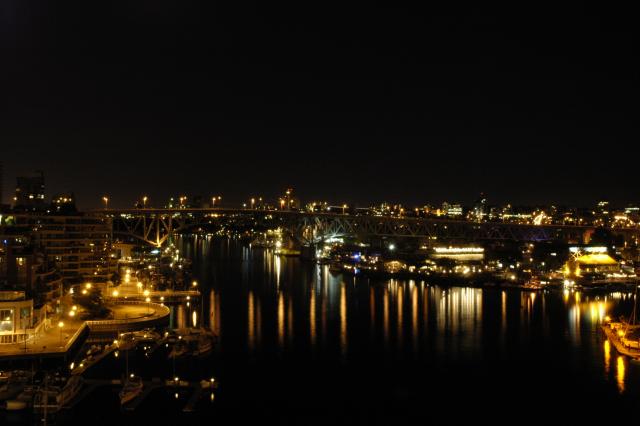 My attempt at the Granville Street Bridge. Mostly failed, but still kind of cool!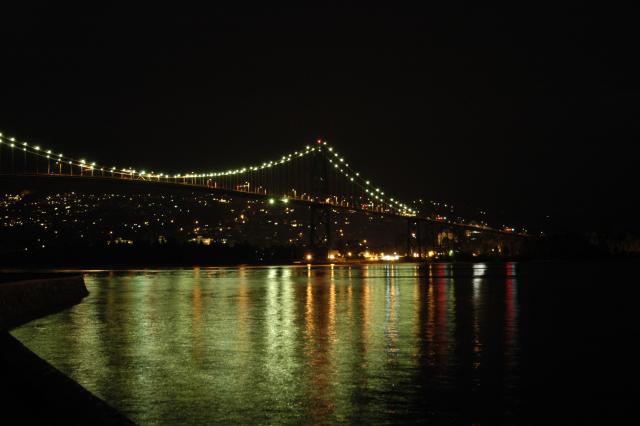 First angle of the Lion's Gate Bridge.

The Lion's Gate Bridge and the city of Vancouver BC from Cypress Mountain at night
[ad name="Google Adsense 728×90″]
I think I'll have to go practice some more late-night photography tonight.. it's fun!